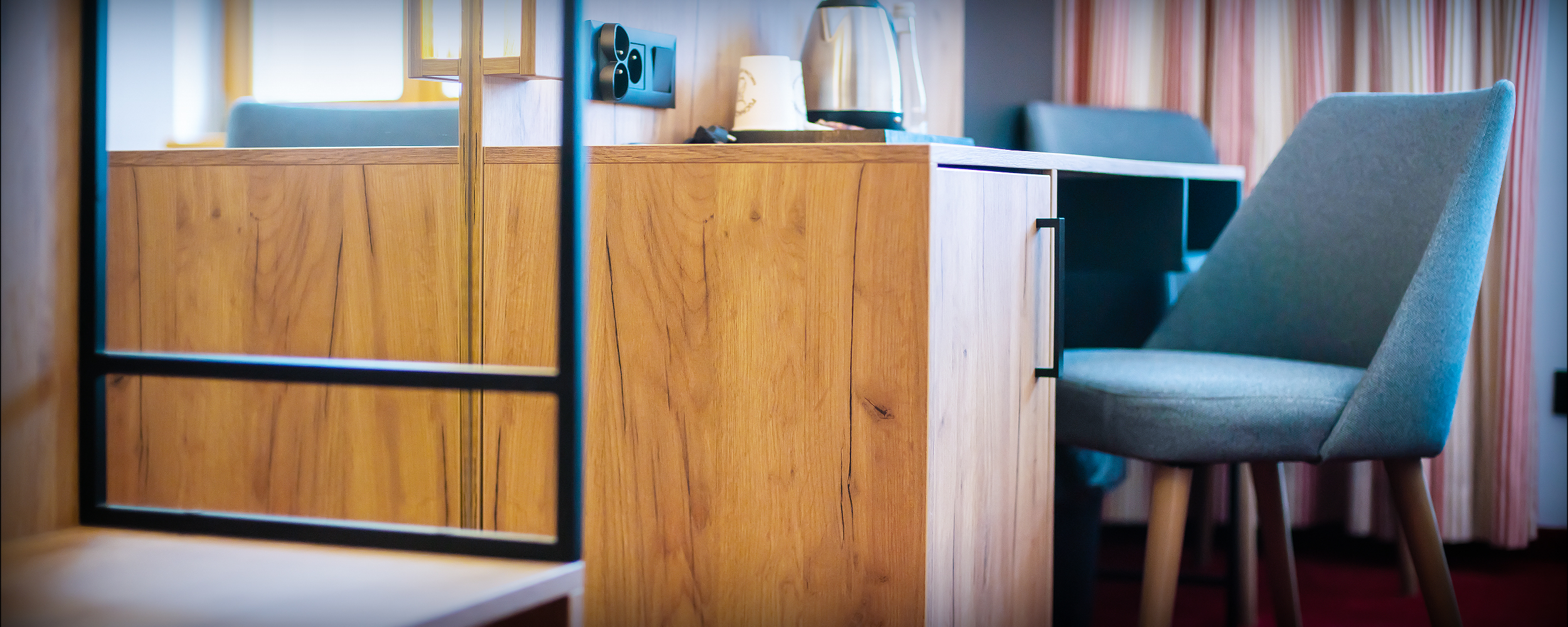 HOTEL FURNITURE "TORNE"
The new line of hotel furniture "TORNE" combines the warm nature of wood-like panels and the severity of one-color panels of the "solid color" type. The black steel elements used in it refer with their style to loft furniture, which for many years has attracted the attention of connoisseurs of interesting hotel interior arrangements. Until recently, they appeared in large, post-production spaces, transformed into apartments and most often occupied by artists. Today they win the hearts of hotel guests by creating tasteful, interesting and at the same time comfortable hotel rooms.
Hotel "Torne" furniture has three light points designed for additional warming of elements such as the wardrobe, desk and headrest panel. In addition to the visual function, the LED lines used in individual pieces of furniture also have a practical function, illuminating places that we often use during our stay in every hotel room.
The open surfaces of the furniture in this set give a sense of lightness, which allows you to create interesting arrangements in relatively small living units.
In the furniture, we have used carefully selected handles, matching the steel elements, and the perfectly selected colors of materials and accessories complement the whole, creating a functional and cozy interior.
Very good value for money
TORNE hotel furniture is the perfect combination of modernity, style and practicality at a low price. We recommend this set especially to hotels with a small area of hotel rooms.